Double Take



Well, it was Furcadia's birthday once again and yet another year has passed. We have two Top Ten lists for you this time.


---


Top Ten Coolest Things Added To Furcadia In The Last Year

10. Dragon breath crashing "bug"

9. Ctrl-B

8. The toilet in the Randomism dream

7. Zephyr's Blob Patch

6. Netbus Dream Server

5. Secret pookie spy-cameras

4. Woolen Socks

3. Chartering for guilds

2. http://www.furcadia.com IT MAKES SENSE!!

1. --Connection Closed-- notification (used often by many)





Top Ten Annoying Things Added To Furcadia In The Last Year

10. Slave Markets and Orphanages

9. Baby Steps

8. VisualDS

7. 30 day wing transfer rule

6. Water City Senate

5. Ryhn

4. All those crazy EZ-Clik™ buttons on the client

3. Another seventeen Reverie Summit dreams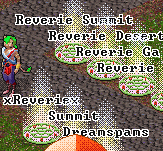 2. 30 minute server uptime rule

1. Ok so like... I typed "help me out baby u r so hot mama!!" to my mate and then it told me my help request was sent and then a few seconds later it said I was booted. It was crazy!




---
Home