Pilla Paradise



Come to a place where rest and relaxation is a way of life...

Come to a place where nobody will ever call you lazy...

Come to a place where the only things fluffier than the clouds are the furres...

Come to Youlanda's Pillow Resort


---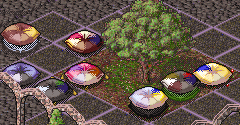 At Youlanda's Pillow Resort, you don't just have access to hundreds of pillows. You become the pillows. Ever wondered what it would be like to be a pillow? You will wonder no more after you visit Youlanda's Pillow Resort!

There are so many things to enjoy at Youlanda's Pillow Resort. We only have enough time to briefly tell you about a few of these. Be sure to visit for yourself, so that you can get the full experience.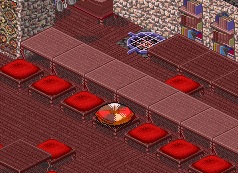 Don't forget to visit the Pillow Case Tavern, the friendliest bar in the resort. As a pillow, you have no mouth, but don't fret! Your drink will be poured onto you, so that you will be able to simply soak it in. You will find this to be most convenient, as it will leave you more time to do other things, like play Pull the Tag off the Pillow.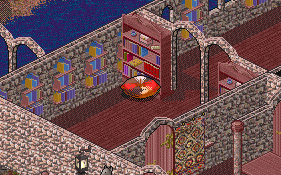 If you like to be a quiet pillow and enjoy reading, Youlanda's Pillow Resort offers quite an impressive riverside library. It carries all the latest best-sellers, such as "Keeping Your Fluffiness After Forty" by Klass, and "Pillow Talk: Enhancing Your Flirting Skills" by Emerald Flame. You could spend your entire vacation in just this place.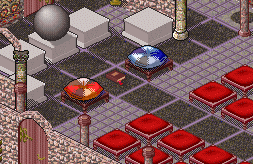 Believe it or not, pillows fall in love. It's not uncommon. There was a wedding right on the day of the grand opening of Youlanda's Pillow Resort. It was beautiful. If you find the pillow of your dreams, there's no need to run away to the Sanctuary to tie the tassel. The resort has its own chapel, and Youlanda would be happy and honored to perform your ceremony, provided she's not in a bitchy mood at the time. Let love and happiness reign, all ye pillows!


There are plenty of other places to visit and enjoy in Youlanda's Pillow Resort. But above all, remember to relax! You're never more than a step away from a pillow. Actually, you're never any steps away from a pillow, because you ARE a pillow. So have an enjoyable time and find something fun to do, whether it be lounging around, or chasing the normals.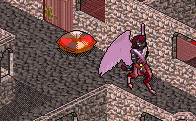 Youlanda's Pillow Resort: Where Kookiness Lives.

---
Home